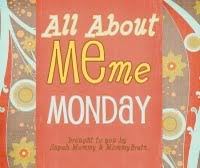 Oh, how I loved the prom posts this week. I read them all, but only commented on a few ... CJV was sleeping in my lap, and I suck at typing one-handed. But I enjoyed them all, and I thank you for sharing your photos ... some of those dresses would make a great "What Not to Wear" montage :)
I also need to give credit where credit is due ... and apologize for neglecting to do this sooner. This week's Prom prompt was suggested by
Procrasti-Mom
- thanks, Deann!
After much deliberation, Supah and I have decided on a favorite Prom Story ... or stories, as the case may be ... four stories to be more exact! And the Queen of the first ever All About MEme Prom is...
Consider yourself crowned ... with a wreath of flowers :)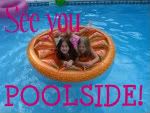 Contact Supah to claim your copy of the Pretty in Pink DVD or Soundtrack.
And we'll see you all next week!