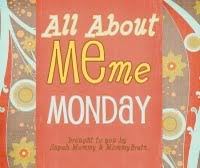 Dun... dun ... dun.. dun.. .dun...dun.. (spy song)

Your mission should you choose to accept it ...

Channel your inner Action Hero!

You inner SPY! Top Secret Stuff! We want it!

Secret Agent Man! We're throwing caution to the WIND!

CUZ we have the spy skills and spy tools to do it!

The only
MISSIONS
I've been on lately involve …
Re-decorating and Craft-attempting
Organizing, Nesting, and Cleaning
Napping during the day (but not sleeping at night)
Let's be honest, none of those things are going to make much of an action-packed blockbuster movie.

Things that seem IMPOSSIBLE …

Getting the H1N1 Vaccine
without standing in line with hundreds of other people in the pouring rain … while continuing to maintain some semblance of health and well-being.
Having my stolen GPS returned despite the fact that Secret Agent CPV did track down our exact model on Craigslist! After searching other listings, he also found out that the same guy has another GPS unit and an in-dash navigation system for sale - the exact objects taken from two of our neighbors! Without clearance from his supervising agent (that would be me), he even talked to the guy on the phone! My little Ethan Hawk tried to set a big, fat trap and asked for the serial number on the back of the GPS - made up some random excuse about certain serial numbers having problems with the batteries. We have our number because this secret agent keeps a serious paper trail! But our dumbass nemesis has a smarter sidekick brother who apparently tipped him off to the trap. And now we are back to relying on the cops!


Maintaining my sanity and shreds of patience while going off my contraction-controlling medication. After 12 weeks of hindering my contractions - with only some success - it is time to stop taking the meds and let my uterus do it's terribly grumpy thing. Should be a delight!

Capturing a good maternity photo
...
not because my friend and photographer, Deann, isn't super talented. I have complete faith in her, and she is so sweet to offer. But because I am feeling Ugly … notice the capital U?! Aside from the extra lbs, the gray in my hair is unsightly; my skin has never been more pale; and my smile is not quite reaching my eyes these days. But, hey, it's all digital, and there's always Photoshop :)
Giving a little something-something to the hubs. Yeah, honestly, the chances of that happening before the new year, are slim to none ... completely improbable. I just can't find the energy or the drive to make it happen; ya know? As terrible as it is to use our unborn child as an excuse ... ummmm, hello, growing a human here - keep that thing away from me, kay?!



-------------------------------------------------
A few more spy-related tidbits ...


I thought a lot about what my
spy name
would be, and I even consulted this handy-dandy
Spy Name Generator
... you can, too :)
Here are
my favorites
:
Chelsey McPerky
Kristy Whisper
Jordan Goodbody

Georgina McCheeky



Knowing what a huge James Bond fan I am married to - he owns every single JB movie, I asked CPV for some of his favorite female spy names. His list clearly relates to the last item on my Impossible list ...

Pussy Galore
Ivana Humpalot (Austin Powers)
Dr. Holly Goodhead

Xenia Onatopp
Yeah, I'm going to leave you with that ... where can I possibly go from there?!
----------------------------------------------------------

Your mission, should you choose to accept it ... and oh, we so very much hope that you will ...


Put together a post that remotely resembles an answer to the prompt.

Be sure to copy/ paste/ post our super fabulous button thingy (at the top of this post) on your post somewhere! (That's how we'll grow and we THANK YOU 100X for helping!)

Come back here and link up with Mr. Linky! (If you can't see it at the bottom of this post, hop over to Supah's place and link up there.)

Visit the 3 blogs above your name if you have time and leave them a comment!!(This is the secret to growing a blog!) ... and if you're first, ... well then aren't you special! You'll just need to visit the 3 below your when name when they appear and leave a comment!

Look for a comment from SupahMommy and MommyBrain; we've made it our personal mission to visit and comment on all of our meme links ... that's how much love we have for you all :)