Oh, goodness, that title has me *blushing* ...
and it really has only a little to do with my story ...
but hopefully it grabbed your attention and has you ...
scrollin' for more ... oh, yeah, baby, you know you want it!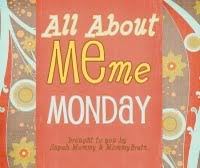 GUESS who's coming to dinner????
We are!
SORT OF ... kind of...
We want to sit down, have some wine ... or several bottles
and listen to you whine or gloat about your :
WORST DINNER EXPERIENCE
or
YOUR BEST DINNER EXPERIENCE
or maybe even
WHAT you would make us for dinner if we came to your house?
We don't care. Just feed us while you talk.
I know, how about this?
For all of you creative souls out there: Write us a story!
We get to be the main characters of course: did you not notice our big heads?
Supah and MB came to visit: and this is how it went down.
You pick the dinner prompt that works for you !
----------------------------------------------------
Imagine a quaint little Italian restaurant. Dim lighting. The smell of garlic wafting through the air. Red-and-white checkered tablecloth covering the table. The table for two. I'm meeting a friend. A seriously funny, ridiculously kind friend. A friend I met - while teaching elementary school - something like 10 years ago. That's right, Supah - I know her as Debby (yes, with a y) - invited me to a little sit-down. I could tell from her tweet that something was up (just like Supah to extend an invitation over Twitter, huh?). I wasn't about to pass up the chance to share a meal with her. Who am I kidding, she doesn't really like to share, but I needed a night out like a fish needs water.
Giddy with anticipation, I waved off the annoying hostess and made my way to the table where Supah was already waiting for me. Her face lit up when she saw me, but the smile didn't quite reach her eyes. I could tell something was weighing heavily on her mind. There was an awkwardness to our conversation that I had not expected. I sipped my wine (it was probably more like a guzzle) and wondered why Supah had invited me to such a fancy dinner. As I reached for a piece of bread from the basket sitting between us (oh, how I love my carbs), Debby's eyes met mine ... the look said everything. The news would be bad.
Supah broke the silence and said, "Dana dear, I'm breaking up with you I'm going to be handing over Monday MEme to you." She said more, but devastation was ringing in my ears. I heard only bits and pieces, "streamlining, making moolah, sending my peeps." None of it made sense. None of it mattered.
In my head, thoughts were swirling ... Supah was my first. We lost our meme-hosting virginity together. I thought that meant something.
I needed to clear my head. To regain my composure. What better way to do that than finishing off this glass of wine. And then I played back all the good times ...
our first meme
, the dingo references, the stories we've told, how we made each other LOL with our silly PhotoShopping skillz, all the fantastic bloggers we've met on Mondays, ...
I was crushed, no doubt about it. But I also realized that big-hearted Supah didn't make this decision lightly. She is one of the hardest working mamas I know, and if she's lightening her load, it's with good reason. I also figured no sense ruin the evening , I told her not to worry about it, ordered another glass of wine, and looked for the most expensive entree on the menu. I made sure I was in the restroom when the bill came and left Supah to pay for our meal. (Who's laughin' now, sucka?)

----------------------------------------------
Certain details of the above story are pure fiction. Like the part about Supah and I sitting down in the same restaurant - how I wish that were true, but we live on opposite coasts. And me drinking multiple glasses of wine - I'd be fall down drunk and I loathe pumping and dumping. But the overall message is quite true.
All About MEme Monday is now a MommyBrain exclusive (which is a really positive spin on the fact that Supah dumped us). But that's okay; a girl's gotta do what a girl's gotta do. All About MEme Mondays will continue ... as long as YOU want it.
----------------------------------------------