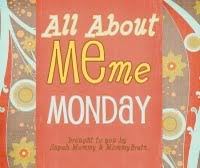 GUESS who's coming to dinner????
We are!
SORT OF ... kind of...
We want to sit down, have some wine ... or several bottles
and listen to you whine or gloat about your :
WORST DINNER EXPERIENCE
or
YOUR BEST DINNER EXPERIENCE
or maybe even
WHAT you would make us for dinner if we came to your house?
We don't care. Just feed us while you talk.
I know, how about this?
For all of you creative souls out there: Write us a story!
We get to be the main characters of course: did you not notice our big heads?
Supah and MB came to visit: and this is how it went down.
You pick the dinner prompt that works for you !
You know how this works? Write a post.

Come back on Monday and Link up with us!